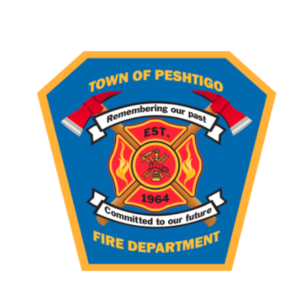 The Town of Peshtigo operates a volunteer based, paid-per-call fire department consisting of up to 25 firefighters that have proudly served our community for almost 60 years.
Established in 1964, the department covers the entire 56 square mile Town of Peshtigo, serving a population of over 4,100 residents. The service area includes those rural areas outside the city limits of both Marinette and Peshtigo and extending into the waters of Green Bay on two sides.
Through its fire department, the Town provides primarily fire protection and technical rescue services, relying on the private volunteer Emergency Rescue Squad and hospital based paramedics to provide emergency medical services. Call volume averages 110 calls per year and all responses are based out of one fire station on Old Peshtigo Road.
The Town of Peshtigo Fire Department is an active member of the Marinette County Fire Association and Mutual Aid Box Alarm System (MABAS) Division 144.
Town firefighters are all trained to meet or exceed state mandated training standards. In addition, the department has a number of firefighters trained as hazardous materials technicians that assist the City of Marinette Hazmat Team and several that are state certified fire instructors.
The mission of the Town of Peshtigo Fire Department is to provide fire protection and related emergency services in order to ensure the safety and well-being of all town residents, occupants, visitors and their properties.
Our vision is to provide high quality and efficient emergency services by developing and maintaining community partnerships, by hiring and training exceptional volunteers, and by meeting or exceeding state and national standards as related to the fire service.
We value having pride in our organization, the service we provide, and the equipment we use.
We value the honor of being part of a profession that is trusted by the community.
We value the integrity and honesty of our members and what upholding these values means to our customers.
We value the dedication, commitment to excellence, and reliability in everything we do.
We value leadership, teamwork, innovation, respect and tolerance in our organization.
We value cooperation and partnerships with other emergency service providers.
We value the social good in what we do as an organization and as individuals.
We continually seek out individuals who are team players with a strong desire to help others, possessing the courage and dedication to respond to emergencies at a moment's notice. We do have high expectations of our volunteers, but we respect the fact that they have lives, families and jobs that take precedent outside the fire department. We do promote training beyond the minimum standards and ask for regular participation in department activities. In exchange for your commitment, we promise to treat our firefighters with respect, outfit them with the best equipment available and we won't waste your time.
Eligibility requirements include:
Live or work within ten miles of the Town of Peshtigo Fire Station (City of Marinette and City of Peshtigo residents are eligible) 

Be at least 18 years of age and out of high school 

Possess a valid driver's license 

Have a clean background check with no criminal or felony convictions 

Pass a medical and occupational physical exam including drug screening test 

Complete minimum 60-hour Entry Level Firefighter training within one year

Complete a six-month probationary period following completion of Entry-Level Firefighter training
To apply, pick up an application at the Peshtigo Town Hall or click here for an application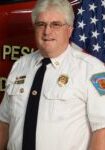 Mike Folgert
Chief
Serving since 1986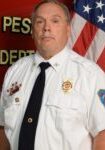 Rich Seils
Asst. Chief
Serving since 1991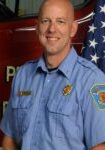 Derek Monnette
Captain
Serving since 2012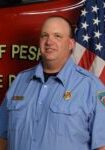 Ryan Kass
Captain
Serving since 2011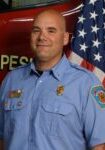 Joe Paoli
Lieutenant
Serving since 2016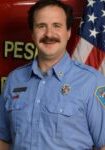 Gabe Aschbacher
Firefighter
Serving since 2018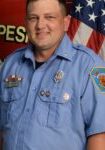 Jed Buechler
Firefighter
Serving since 2008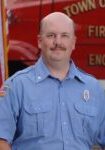 Jim Meyer
Firefighter
Serving since 2005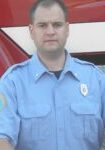 Chris Callies
Firefighter
Serving since 1997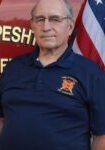 Clarence Coble
Firefighter
Serving since 1974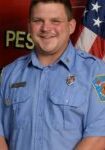 Justin Couillard
Firefighter
Serving since 2018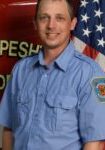 Jordan DeForge
Firefighter
Serving since 2021

Max Heckel
Firefighter
Serving since 2023

Alli Kacalo
Firefighter
Serving since 2022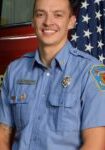 James Matthews
Firefighter
Serving since 2018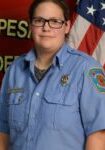 Brittany Peterson
Firefighter
Serving since 2008

Travis Plym
Firefighter
Serving since 2021

Justin Walk
Firefighter
Serving since 2022

Chad Ryczek
Firefighter
Serving since 2020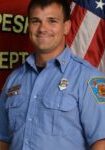 Dano Sebero
Firefighter
Serving since 2018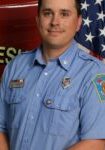 Adam Staszak
Firefighter
Serving since 2014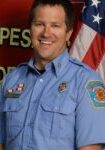 Adam Walker
Firefighter
Serving since 2017

We thank and honor all past members of the Town of Peshtigo Fire Department who retired after reaching the age of 50 and having served as a volunteer firefighter for at least 15 years. 
If you know of other retirees who are missing from this list please let us know so we can add them.
Bob Eggener, 1987-2020
Scott Fredericksen, 2004-2019
Mark Monnette, 1982-2018
Tim Roggendorf, 2005-2016
Norm Rohde, 1983-2015
Brian Peterson, 1989-2015
Bryan Peth, 1971-2013 (deceased)
Grace Pennings, 1977-2010
Rose Peth, 1982-2005
Amber Lynwood, 1986-2005
Gary Lynwood, 1996-2004
Dale Edlbeck, 1983-2001
Jim Doemel, 1985-1997
Bill Johnson, 1973-1988
Richard Kotecki 1964-1985 (deceased)
Connie Doemel, 1988-1997
Alex Dudka (deceased)
Franklin Biernet (deceased)
Herb Hoffman (deceased)
Tom Grandaw (deceased)
Daniel Erickson
Art Bigger (deceased)
Dennis Behnke (deceased)
Leonard Peth Sr. (deceased)
Norm Mumpy
Daniel Lea (deceased)
Nels Plym Sr. (deceased)
Richard Zoellner
John Sutek
Public Education and Fire Prevention
Remembering the Peshtigo Fire of 1871
2021 was the Sesquicentennial year of America's most deadly forest fire that burned over 1.2 million acres in northeast Wisconsin, also taking over 1,000 lives on October 8, 1871.
Learn more about this tragic fire by checking out the following link: https://www.facebook.com/peshtigohistoricaldays/